Viking Self Storage
Storage matters as much as removals.
Wolton have teamed up with Viking Self Storage, Bedford's premier self storage facility. Our unique partnership with Viking gives you access the best of both worlds, a registered professional removals company teamed up with a state of the art brand new self storage facility.
After Wolton removes your items we will put them securely in your own room in Viking Self Storage. You will then be able to access them safely 24/7/365; if you need to just grab something small on a Sunday night before that all important job interview you can.
Bedford's only 100% 24/7 access self-storage
Individual door alarms
Long term discounts
No deposit
50 different sized units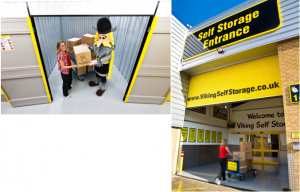 In the past removals companies have only been able to offer wooden creates, stored 5 high in a warehouse.
Often stored in areas that you cannot have access, with very little security, absolutely no pest control and constantly being relocated by fork truck to allow access to other units.
Some even use shipping containers, which are essentially damp metal boxes outside.
This is a piece of furniture we recently removed from a removals company storing in a container.
 click on the image to see it better